SEO or Search engine optimisation is a digital marketing tool that is considered crucial by the businesses all over the world. Internet is an integral part of everyday life. Users are searching for products and services mostly online; and hence, businesses have realised the importance of becoming searchable online. This is the reason they are investing in SEO techniques.
The demand for SEO professionals have increased in recent years. If you are interested in the dynamic field of SEO, you might have some questions regarding this field. Here are some commonly asked questions that have been answered by experts at White Hat academyin order to provide guidance to students.
What is SEO?
If you need an answer to a query, where will you look? You will use your phone or computer and initiate a search. Now-a-days, we search about everything online, from plumbers to wedding cakes. This means businesses can sell their products to a huge customer base that is mainly present online. To tap this customer base, businesses have to become visible to them. Search engine optimisation is a tool of digital marketing that is focused on improving the visibility of the businesses organically in search engine result pages. Therefore, they need SEO professionals to make them visible in front of their target audience.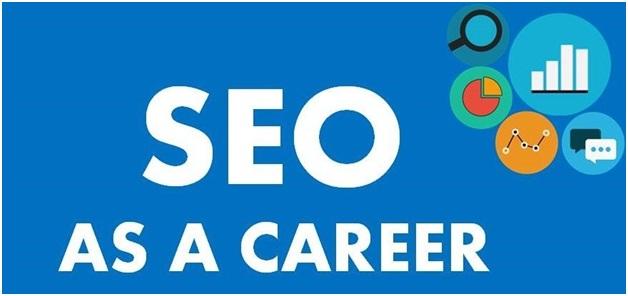 What SEOs do?
Any website gathers visitors through search engines like Google, Yahoo! and Bing. When a search is initiated, visitors prefer to visit the websites that appear on the top of the search engine result pages. Search engine directs targeted traffic to the websites. They basically focus on producing search results as they match the search queries initiated. SEO professionals use various techniques to make the website visible in a natural manner.
Search engines can reach the desired content but the process can be accelerated with the help of SEO techniques. Although engines have 'spiders' that crawl the website, there are certain limits on the scope of their operation. As the internet is becoming competitive, SEO professionals are becoming sought-after executives.
Why Should You Take Up a Career in SEO Field?
There are many benefits of becoming a SEO professional. This is the reason a growing number of candidates are enrolling themselves for SEO training. Here is why you should consider becoming a SEO:
High demand
As internet marketing is growing, the demand for SEO professionals is growing as well. As organic results are obtained without any investment in Ads, companies prefer to hire SEOs. The results obtained through SEO techniques are long term. And this demand is going to magnify in future as online marketing is a new idea which is developing.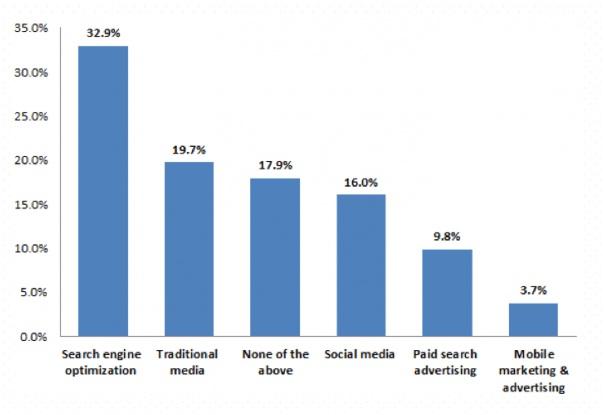 Good money
Owing to great demand, 'SEO expert' is a high paying post. SEO professionals can expect good salaries even when they are starting out. Not only that, SEO can be considered a safe and well-paying career.
Along with the above mentioned points, having a career as an SEO expert allows an individual to be creative. An individual also has an option to work as a SEO freelancer, if he or she wants to.
Can anyone learn SEO through eBooks or other information available on internet?
If you have read lot about the SEO field and find it interesting, then the next step is to gain deeper knowledge about the field. Many students who want to become SEO professionals often wonder whether they could learn SEO by reading an eBook or not. Internet is like a universe of knowledge and there are many experts who provide knowledge for free in form of eBooks. You will find many eBooks. SEO, like digital marketing, is a dynamic field which keeps on changing. New techniques make their way while old techniques are lost in time. You can read eBooks for knowledge, but if the eBooks are too old then the information will not be as valuable today.
Experts suggest that students must always enrol for SEO training courses. This allows the students gain deeper knowledge about the SEO techniques along with current trends. SEO techniques are of various types; and if wrong techniques are applied, then the search engine can punish it. You will also get proper guidance, if you take a course under a certified teacher.
Who can do SEO Training Course?
Anyone can take up SEO courses and learn the SEO techniques. All you need to have is basic knowledge about computers and the internet. Bloggers, businessmen, working professionals and students can benefit from this course. Students who are looking for direction can take up the course to become well paid professionals. The SEO course adds value to the profile of a working professional.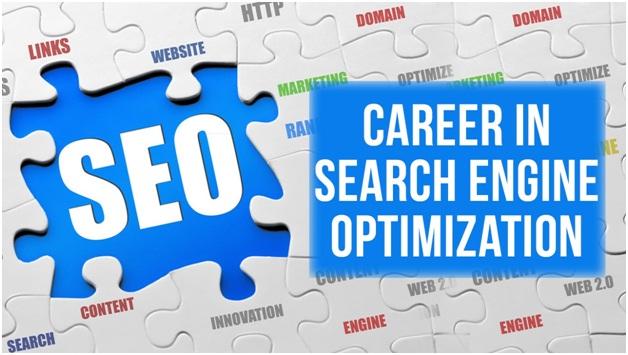 What Skills are needed to Become SEO?
Here are a few skills that are needed to become a good SEO.
Analytical mind
The most basic requirement anyone needs to have is an analytical brain. The work of an SEO expert involves finding solutions to problems. You need an analytical brain to know what information is required and from where to gather them. SEO professionals have to understand the information collected, and find solutions to the difficult situations. They need quick thinking skills to map the context of the problem and see the bigger frame and long term effects.
Passion to learn
Digital marketing is a dynamic field and so is SEO. One technique that might work out today might become outdated and ineffective tomorrow. If you have a passion to learn more and constantly continue gathering knowledge, you can become a successful SEO professional.
These are the few frequently asked questions that arise in the minds of those interested in making their career as an SEO.