When tablets were first launched to the wider market, they were initially conceived as a replacement to personal computers. Overa period of time, their utility has gradually widened. Tablets are now being used in the working environment. However, utilising tablets in challenging ecosystems like industrial conditions are different from using them at home. Using tablets in industrial areas can increase the chances of unintentional accidents as more people utilise it on demanding surfaces.
Rugged tablets have been specifically designed with professional precision to remedy these difficulties and ensure that the tablet sustains any and every damage that occurs. It also enhances the longevity of the tablet. Owing to this, rugged tablets have many features both overt and covert that can't otherwise be found in consumer-grade tablets.
Here are the reasons why rugged tablets are beneficial for you: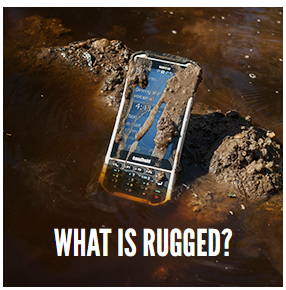 Common applications: Rugged tablets are quintessential in conditions where computing functions need to be mobile. For instance, in the military, warehousing, construction, emergency medical teams, and the likes require tablets which are far more durable and resilient than the consumer-grade ones.
A Stronger and More Resilient Option: Rugged tablets designed for the industrial ecosystem are constructed with components and materials which are specifically toughened and rugged. This is due to the fact that tablets will be handled by many individuals during a particular shift and hence they will have to resist any unintentional accidents which might occur from time to time. These rugged devices on a general basis have IP65 or higher ratings proving that they are resistant to dust and are protected from splashes of water. Another certification proving their ruggedness is the MIL-STD-810 rating which protects the tablets from drops of up to 4 feet and vibration.
Furthermore, rugged tablets have generally far stronger touchscreen glass to ensure that they will not crack easily if they do indeed fall. The construction of rugged tablets is such that they are devoid of fans ensuring that they do not suck in dust or any form of dust. This is vital in environments like warehousing, industrial and outdoors.
Highly Versatile:The rugged tablets are also versatile in accommodating features like sunlight readable screens essentially making outdoor application possible. The battery life of the rugged tablet generally lasts more than a day without a recharge and some tablets also have swappable batteries which enable powering the device when the original one finishes.
Less Expensive in The Longer Run: While it is definitely true that the rugged tablet is more expensive when compared to the commercial-grade one, you are actually saving far more money in the longer run. Rugged tablets last far longer and are less prone to damages caused in challenging environments. It is of note that with a commercial tablet, you could be forced to repair and/or replace it multiple times in a given year, while rugged tablets are specifically designed to last without any interruption.
In conclusion, it can be stated that rugged tablets offer several critical benefits to both casual and business users. It is first and foremost an extremely resilient device able to withstand any difficulty. Its multiple utilities include a battery backup and a protective screen. Moreover, most vendors also ensure that the components of the rugged tablet are available for upto five years.